MOT
MOT testing for both petrol and diesel vehicles is available at our workshop. The MOT test is fully computerised providing improved service for both garages and customers alike.
Mechanical Repair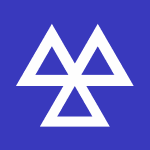 If you have a problem with your vehicle no matter how small from a blown light bulb, cracked windscreen or a rattle in the exhaust we would be happy to take a look and arrange to resolve the problem.
ACK offer a friendly,local personal service which covers all repairs to ensure your vehicle will pass its MOT and be in a roadworthy condition.
Please contact us if we can help you with your vehicle.
Enquiries & Bookings
Contact us on 01483 225373 or visit us at;
Portsmouth Road
(opposite the Jovial Sailor)
Ripley, Woking, Surrey GU23 6EY